In the past years, dehydration seemed to be the problem that made many runners weak. Not having enough electrolytes in their system affected their performance in marathons. This opened up opportunities for different sports drinks to find their way into the market and become the solution for those who need their fluids.
Since running became popular, sports and fitness experts have seen a new trend—over-hydration or hyponatremia. A body that is overhydrated and in action can also mean a low level of sodium in the blood. This could cause disorientation, confusion, muscle weakness, nausea, and vomiting. In worse cases, it could lead to seizures or cardiac arrest.
Experts from the American College of Sports Medicine (ACSM) and International Marathon Medical Directors Association (IMMDA) suggest that runners should only drink when they feel thirsty. People lose fluids at different rates and to avoid getting into extremes, runners should learn what happens to their bodies when it is time to hydrate.
A cup or two of water is safe enough to cover the first hour of a marathon. Sports drinks can also be consumed in small doses. Finishing multiple cups or a whole bottle might even be detrimental to one's performance. Throughout the process, what's important is that the body has an adequate amount of fluids to move swiftly.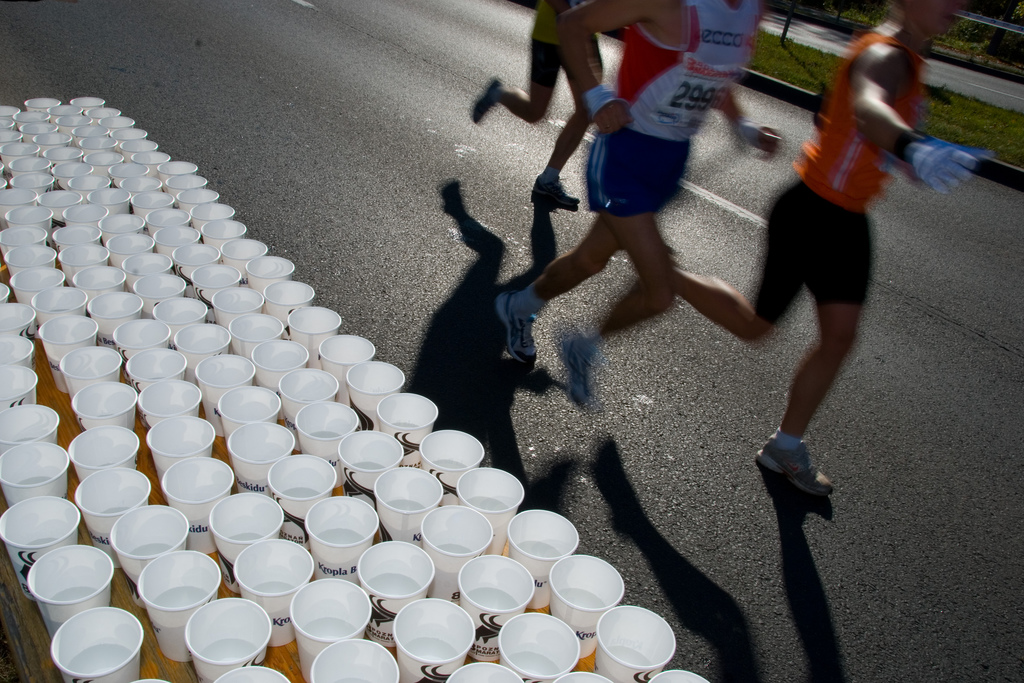 Steven Rindner is a business and corporate development executive in the fields of in media, technology, real estate services, and healthcare businesses. For more running tips, subscribe to this blog.